Our licensed HVAC division provides installation, replacements, maintenance, service, and upgrades,
HVAC Maintenance and Repair Services in Brevard County
RUSH Facilities provides HVAC services ranging from system design and installations to ongoing maintenance plans for facilities in a variety of industries to keep your equipment operating at peak efficiency.
In Brevard County, efficient and effective HVAC systems are critical to providing for the comfort and wellness of your guests, clients, students, and employees. A smart design and customized approach for your unique facility translate into value and savings to you through optimized performance leading to lower monthly operating costs and better longevity for your HVAC equipment, as an integrated, cross services provider, RUSH Facilities is your one-stop-shop for all your HVAC needs. Facilities with strict requirements for ventilation can trust RUSH facilities to deliver the equipment and solutions needed. Manufacturer/Assembly clean rooms and pharmacies have stringent demands for high-quality facilities, with full cleanroom standards the norm. With RUSH Facilities' proactive approach and full-service HVAC capabilities in combination with our maintenance and facility repair team and disinfection team, RUSH Facilities is equipped to take care of your critical equipment, and clean room requirements behind the scenes so your team can focus on running a profitable facility. Working together with our partner, ECBCx, RUSH Facilities can provide commissioning services to maximize building functionality and energy efficiency. We are committed to providing you services that focus on continuous improvement and cost savings.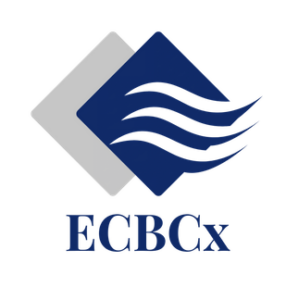 With our proactive maintenance plans, your facility can prevent unforeseen problems before they happen and keep your systems running at peak efficiency. Our HVAC maintenance plans deliver maximum efficiency, high up-time, fast response and repairs when needed, and a dedicated team that makes you a priority. Why risk losing business through downtimes and suffering unexpected repair costs when a piece of neglected HVAC equipment breaks down in the middle of business hours? We recommend our regular scheduled service plans to keep your HVAC system running at peak performance. We can schedule our plans around your needs- our techs can clean, inspect and make small repairs to your HVAC system on a monthly or seasonal basis, reducing the need for costly emergency repairs.
Facility HVAC services include:
New HVAC installations (including high-efficiency systems and commercial/industrial systems)
RTUs
VRFs
VAVs
Upgrades and retrofits
Cleanroom services
Airflow, air exchange, and ventilation

vent hoods
exhaust fans
wall fans
packaged ventilation systems
air exchange and makeup air
indoor air quality solutions
ventless/ductless systems
confined space ventilation
portable ventilators
air purifiers
humidifiers
dehumidifiers
restaurant ventilation

Upgrades and Repairs
Proactive Service & Maintenance
High energy filtration for specialized environments
Dust collection systems
Humidity controls
Fire/Smoke controls
Building Automation Systems
Life Safety compliance
IoT
Contact us today to discuss your HVAC needs.