Promoting innovation and sustainable energy for long-term cost efficiencies.
Green Energy Installation in Brevard County
Like you, at RUSH Facilities, we value innovation and sustainability. We are committed to working closely with you to implement green energy technologies and solutions into your building. Working with our partner, Liberty Watt, we can recommend and install solar solutions to harness the Florida sun to work for you. While solar solutions have been available for some time, a quicker ROI makes solar a viable option for sustainability-minded facilities.

In addition to solar and photovoltaics, RUSH Facilities installs Electric Vehicle (EV) chargers- residentially and commercially.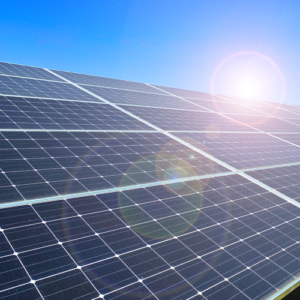 With many automakers committing to increasing their EV options and companies utilizing more electric vehicles in their service fleets, forward-thinking facilities invest in EV chargers to support their own fleet operations and the convenience of their clients, guests, and employees. With our cross-functional teams, RUSH Facilities can provide a complete turnkey EV installation solution for you.
Contact us today for a consultation to discuss your green energy needs.